In the past few decades, biotechnology genetic engineering has transcended science fiction, becoming an integral part of our reality. This revolutionary branch of biotechnology allows scientists to modify an organism's DNA, opening the doors to a myriad of possibilities that were once deemed impossible.
Understanding Genetic Engineering
Genetic engineering involves manipulating an organism's genetic material to introduce specific traits or characteristics. This process, which harnesses the natural mechanisms of DNA replication and repair, has paved the way for innovations that touch virtually every aspect of our lives.
CRISPR-Cas9: A Gene Editing Marvel
One of the most groundbreaking advancements in genetic engineering is the development of CRISPR-Cas9 technology. Often referred to as "molecular scissors," this tool allows researchers to precisely edit genes within an organism's DNA. The implications for curing genetic diseases and creating genetically modified organisms are immense.
Genetic Engineering in Healthcare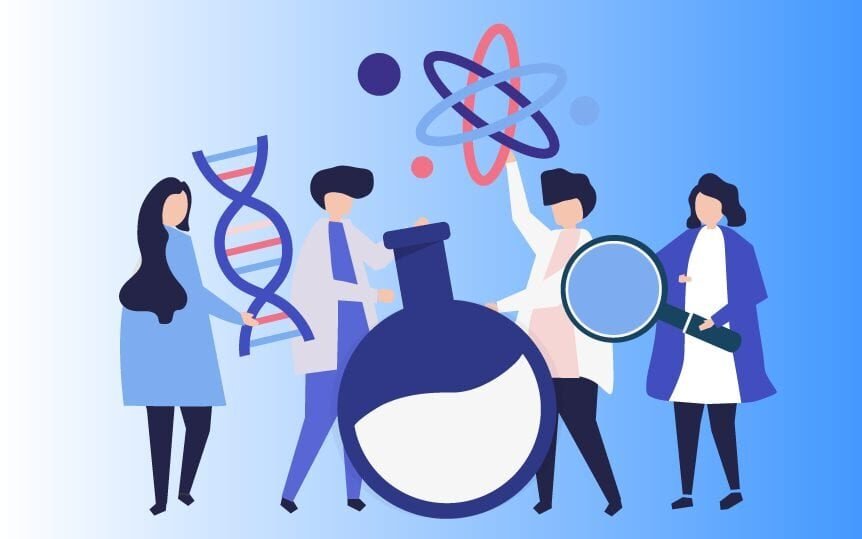 Gene Therapies: Treating Inherited Diseases
Gene therapies are emerging as a revolutionary approach to treating inherited diseases. By correcting faulty genes responsible for conditions like cystic fibrosis or sickle cell anemia, scientists are offering new hope to patients who previously had limited treatment options.
Customized Medical Treatments
Genetic insights are enabling personalized medical treatments. Medications and therapies tailored to an individual's genetic makeup are proving to be more effective, minimizing side effects and optimizing outcomes.
Agricultural Revolution through Genetic Modification
Enhanced Crop Yields
Genetic engineering is transforming agriculture by enhancing crop yields. Through modifications that improve resistance to pests, drought, and harsh environmental conditions, scientists are addressing global food security challenges.
Pest and Disease Resistance
Plants with built-in resistance to pests and diseases are reducing the need for harmful chemical interventions. This environmentally friendly approach is redefining sustainable farming practices.
Genetic engineering dna vector illustration. Cartoon flat tiny geneticist people work in laboratory, engineer character changing human genome. Biotechnology research, biochemistry concept background.
Environmental Applications of Genetic Engineering
Bioremediation: Cleaning up Pollution
Genetic engineering contributes to environmental conservation through bioremediation. Microorganisms are engineered to break down pollutants, offering a promising solution to pollution cleanup.
Biodiversity Conservation
Genetic interventions can aid in conserving endangered species by boosting their genetic diversity. This intervention enhances their ability to adapt and survive in changing environments.
Ethical Considerations and Regulation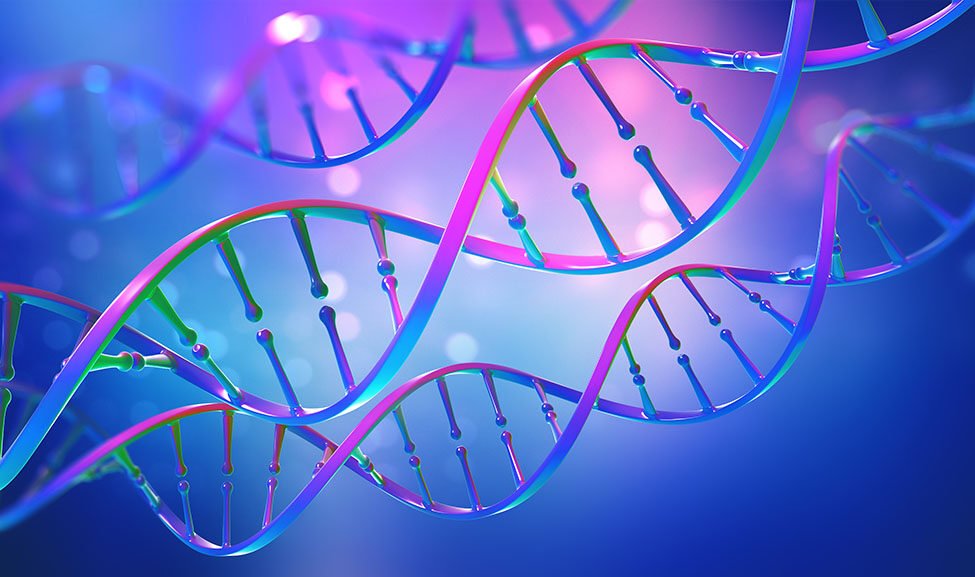 Controversies Surrounding Genetic Manipulation
The power of genetic engineering raises ethical concerns, particularly regarding the creation of designer babies and the potential for unintended consequences. Striking a balance between scientific progress and ethical boundaries is crucial.
Genetic manipulation, despite its promising potential, has ignited a range of controversies that highlight the complex ethical and societal considerations associated with altering the fundamental building blocks of life. As scientists delve deeper into the realms of genetic engineering, several key concerns have emerged, shaping the discourse around the responsible use of this powerful technology.
One of the primary controversies centers around the concept of "designer babies." This term refers to the possibility of selecting specific genetic traits for future generations, essentially customizing the genetic makeup of offspring. While this idea may hold appeal for some, it raises profound ethical questions about the potential for creating a divide between those who can afford genetic enhancements and those who cannot. Additionally, concerns about unforeseen consequences of such manipulations
Striking a Balance: Ethical Frameworks
Ethical frameworks are being developed to guide the responsible use of genetic engineering. Deliberations involve input from scientists, ethicists, policymakers, and the public to ensure that advancements benefit humanity without compromising our values.
Future Prospects of Biotechnology Genetic Engineering
Synthetic Biology: Engineering New Organisms
Synthetic biology takes genetic engineering a step further by designing entirely new organisms with desired traits. This holds promise for innovative solutions in medicine, energy production, and environmental sustainability.
Merging Human and Artificial Intelligence
Advancements in genetic engineering are intersecting with artificial intelligence, leading to groundbreaking possibilities in neuro engineering and cognitive enhancement.
Impacts on Society and Culture
Redefining Notions of Natural and Artificial
Genetic engineering challenges traditional definitions of "natural" and "artificial." As we incorporate genetically modified organisms into our lives, societal perspectives on nature, authenticity, and technology are evolving.
Furthermore, genetic manipulation introduces the risk of unintended consequences. The intricate web of genetic interactions within an organism's DNA can lead to unexpected outcomes when even a single gene is altered. These unintended effects could potentially have far-reaching ecological and biological impacts that are difficult to predict.
Another ethical dilemma involves the potential for genetic enhancement beyond medical necessity. While gene therapies aimed at curing genetic diseases are widely supported, the line becomes blurred when it comes to enhancing traits beyond health. This raises concerns about what is considered a genuine medical need versus an optional modification, and how such enhancements could affect our understanding of human identity and natural variation.
The controversy surrounding genetic manipulation also extends to environmental concerns. Genetically modified organisms (GMOs) used in agriculture can have unintended effects on ecosystems. Crossbreeding between GMOs and wild species, for example, might disrupt natural biodiversity or introduce invasive traits that harm native species.
Cultural Perspectives on Genetic Enhancement
Different cultures have varying attitudes toward genetic enhancement. These perspectives are influenced by ethical, religious, and philosophical beliefs, shaping the global conversation on the ethics of genetic engineering.
Addressing Concerns and Safety Measures
Unintended Consequences and Long-Term Effects
The complex nature of genetic systems brings forth concerns about unintended consequences. Long-term effects of genetic modifications require rigorous research and ongoing monitoring.
Stringent Safety Regulations
Regulatory bodies are tasked with ensuring the safe and responsible use of genetic engineering. Stringent regulations are in place to minimize risks, ensure transparency, and prevent misuse.
The Role of Education and Awareness
Spreading accurate information about genetic engineering is crucial to fostering public understanding and informed discussions. Education empowers individuals to engage thoughtfully with the ethical, social, and scientific aspects of this technology.
Conclusion
Genetic engineering stands at the forefront of biotechnological progress, reshaping industries and challenging societal norms. With each advancement, we inch closer to a future where the impossible becomes reality, all while navigating the intricate ethical and scientific landscape that accompanies it.
Read More: Overcoming Addiction: A Guide to Substance Abuse Treatment
FAQs(biotechnology)
What is genetic engineering?
Genetic engineering involves manipulating an organism's genetic material to introduce specific traits or characteristics.
How does CRISPR-Cas9 work?
CRISPR-Cas9 is a revolutionary gene editing tool that allows precise modification of an organism's DNA.
What are gene therapies?
Gene therapies involve treating diseases by correcting or replacing faulty genes within a person's DNA.
Are genetically modified crops safe to eat?
Yes, extensive research and regulatory measures ensure the safety of genetically modified crops for consumption.
What ethical concerns surround genetic engineering?
Ethical concerns include the creation of designer babies, unforeseen consequences of genetic manipulation, and the blurring of natural boundaries.
Read More: The Rise of Blockchain: Revolutionizing Digital Transactions